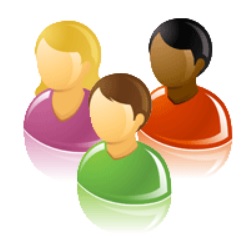 Frank Bristol
Frank is a 4th generation Whanganui citizen and has worked as a partner in a horticultural operation "Bristol Plants & Seeds" with his late wife Joy for most of his working life. They specialised in vegetable seed and plant growing but perhaps are best publicly known for their work with "Wanganui in Bloom" for 26 years.
Since 2004 Frank has been increasingly involved in developing community based peer run Mental Health services. He has been a speaker on self-management at various Mental Health conferences in NZ, Australia, United Kingdom, USA and Canada in the last nine years. He is a keen and passionate facilitator of approaches based on self-care, relationship-care and community-care philosophies embodied in Intentional Peer Support. And keenly supports bi-cultural approaches for peer support training.
Frank is the current manager of Balance Aotearoa which provides peer support and consultancy services to the Whanganui DHB area. Through Balance he is contracted to provide consumer leadership, consultancy and liaison for Whanganui DHB's Mental Health and Addictions Services.
Frank is also a member of the Whanganui DHB Combined Board Advisory Committees, and is involved in the HQSC CAG and MHA QIP prgrammes and National MHA KPI Sponsrs group.He also is on the National Te Pou Mental Health & Addiction Information Reference and Clinical Reference Groups.