Page 1 of 7
The darker picture by Bruce Ansley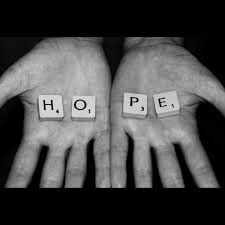 Depression is much more common in New Zealand than we think. And there are at least eight reasons why women are suffering in greater numbers than men.
Depression is often described as the common cold of mental illness, but the sick list is getting worse. Some liken it to bubonic plague. David Fergusson prefers comparing it to asthma.
"Lots of people have one or two asthma attacks and get mild asthma," says Fergusson, a professor in Otago University's Christchurch School of Medicine. "But then there's a population who have recurrent, frequent long-term attacks, like depression."
The official word on depression comes from the World Health Organisation, which predicts that by 2020 depression will be the second highest cause of death and disability in the world.
New Zealand's toll is already heavy. Conventional figures indicate that one in five women suffers from depression. It's a women's problem. But one in 10 men also falls victim to the disorder.
One in five patients seeing their GP have experienced depression in the year of their visit. Of those visiting their doctors, Maori are three times more likely than non-Maori to be in its throes.
Depression is affecting rising numbers here. Rates of depression are increasing for both men and women. It is hurting younger people more and more. It accounts for half of the annual 465 suicides and 5100 attempted suicides in this country.
The government, alarmed that depression is more prevalent than we believe – and that it is costing $750m a year – has mounted a national depression initiative. A new study is expected to reveal in June that depression and anxiety are far more widespread than is thought, with serious consequences for treatment agencies.
Fergusson, from the medical school's psychological medicine department, paints an even darker picture.
His new research is based on his towering 25-year Christchurch health and development study, which for a quarter-century has tracked the lives of 1265 New Zealanders born in 1977.
He found that many adolescents showed signs of depression which fell below official criteria, so they were not recognised as suffering from the condition.
But as this group grew older, they were at increased risk of full-blown depression – as much risk as those who met the criteria for major depression.
In other words, major depression could be detected much earlier than it is and, ominously, depression is even more common than usually recognised. Says Fergusson: "There's been a long debate over this, but psychiatry has chosen a measure: you're either sick or you're not.